The Francophonie (or OIF in French) is organizing from October 11 to 20, 2021, in collaboration with the authorities of Vietnam and Cambodia, as well as partners and technical operators, an economic and commercial mission with three stages:
HÔ CHI MINH-VILLE, October 11-13, 2021
HANOI, October 14-16, 2021
PHNOM PENH, October 18-20, 2021
This mission will bring together around 70 French-speaking economic and institutional operators from Africa, North America, Western Europe and the Indian Ocean.
Participants will have the opportunity to explore markets together, discuss business and network with more than 350 local economic operators, in the agro-industry, renewable energies and digital goods and services sectors, in Vietnam and Cambodia.
Little affected by Covid in terms of health, the two countries are located in one of the most dynamic regions in the world, driven by an outgoing growth model and solid internal growth drivers.
This economic and trade mission will be held upstream of the Economic Forum, scheduled for the 18th Francophonie Summit in November 2021 in Djerba (Tunisia).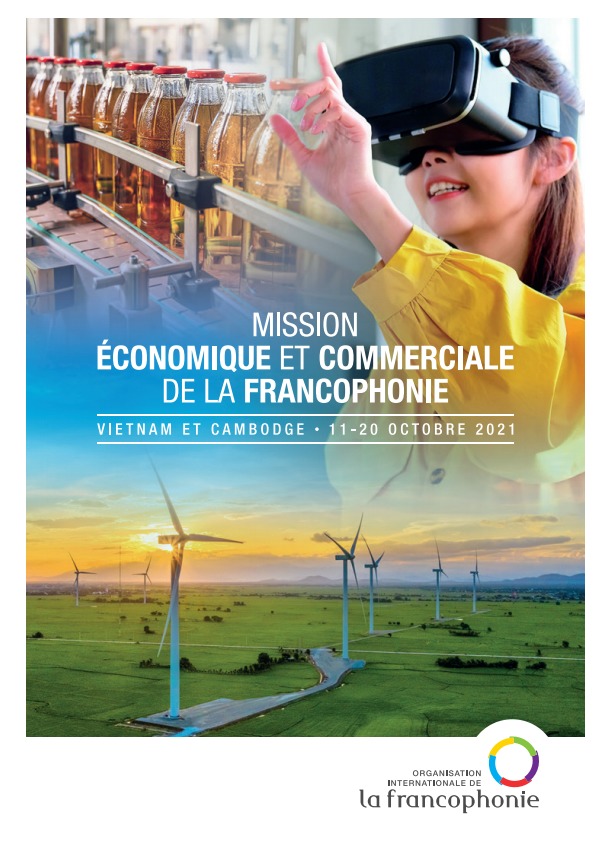 It will be punctuated by the following activities:
High-level forum with the political and economic authorities of the host countries;
B2B meetings with large groups and local SMEs;
Meetings between trade promotion and investment agencies;
"Tailor-made" visits to local companies and establishments;
Networking activities with all the participants from Africa, North America, Asia, Western Europe and the Indian Ocean.
Francophone companies operating in one of the three sectors: agro-industry, renewable energies and goods and digital services can apply before July 30, 2021.